This Is The GMC Life!
With massive conceptual off-road tracks, the All Mountain is ready for any sort of terrain - including the slopes at Vail. With a peak elevation just shy of 12,000 feet, it's hard for anything to tower over the slopes of Vail Mountain in Colorado - but later this fall, one GMC will do exactly that: the GMC Sierra 2500 Denali HD All Mountain concept truck. The Denali All Mountain concept, which will go on display at Vail later this year, celebrates GMC's new partnership with Vail Resorts. All Mountain builds off Sierra Denali HD's proven capability and takes it to a new level. Denali All Mountain accentuates the Sierra Denali HD's strong, chiseled exterior design language with bold, distinctive graphics, inspired by both the mountainous terrain found at many Vail Resorts'...

How's This For A Buick Win?
When it comes to the mass market, Buick is the most dependable auto brand after three years of ownership, while Lexus is at the top of the heap among all brands, according to J.D. Power. Toyota's Lexus led as the most dependable brand for a seventh consecutive year, followed by Porsche, the annual findings released Wednesday showed. Measuring dependability by the count of troubles reported for every 100 vehicles, the 2018 study examined vehicles from the 2015 model year. Buick came in first in the mass market segment, with 116 reported problems per 100 vehicles, 10 less than in 2017. The result is the third mass-market win by Buick in four years. After landing in the bottom five in 2017, Infiniti surged to fourth place, with 83 fewer problems per 100 vehicles. Kia placed...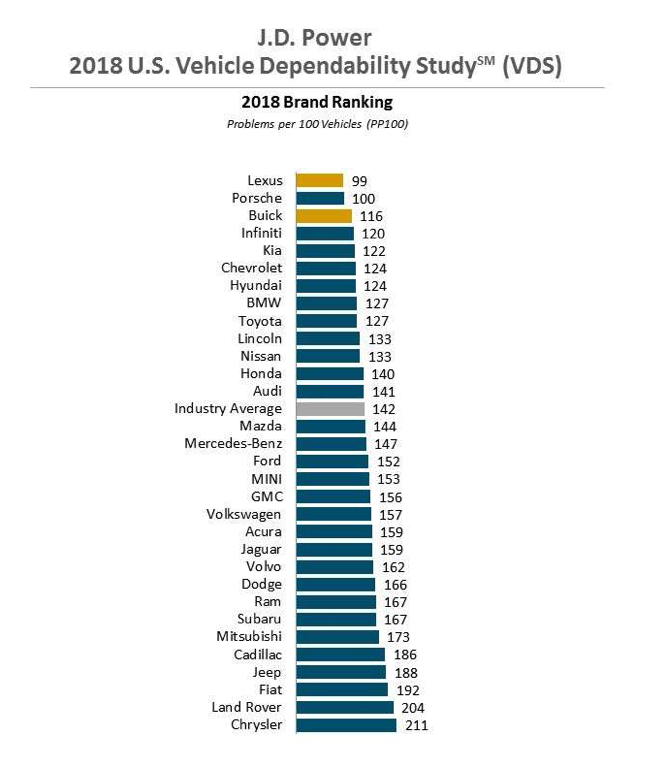 Introducing The New 2018 Buick Regal
Featuring bold and confident details, the All-New 2018 Buick Regal offers heart-racing power and surprising versatility designed to give you the driving experience you've always dreamt about. Thanks to the excellent performance of its 2.0L turbocharged engine, and other advanced features, the Buick Regal and its coupe-like styled design is guaranteed to catch your eye and reflect your sense of style. The All-New Buick Regal is the driver's car you can't wait to drive.
2017 Family Focused Acadia Crossover Earns Top Safety Pick By IIHS
When equipped with the available Driver Alert Package II, the 2017 GMC Acadia is named a "2017 Top Safety Pick" by the Insurance Institute for Highway Safety (IIHS). Passenger safety is paramount in every vehicle, let alone a family-focused crossover like the new GMC Acadia. When equipped with the available Driver Alert Package II, the 2017 GMC Acadia is named a "2017 Top Safety Pick" by the Insurance Institute for Highway Safety (IIHS). A vehicle earns a Top Safety Pick designation from the IIHS by receiving "good" ratings in five different crashworthiness tests conducted by the IIHS. These tests include a small overlap front, moderate overlap front, and side-impact collisions, along with roof strength and head restraint tests. Vehicles also need to...

Keeping Your Young Drivers Safe and Giving You A Peace of Mind
General Motors Introduces Teen Driver Cutting Edge Technology -  Too often are anxious parents waiting for their teens to arrive home before New Jersey's new driver midnight curfew. Because teen drivers are inexperienced, the likelihood of a crash rises significantly when they are distracted, speeding, or driving dangerously. According to the Centers for Disease Control and Prevention, more than six teens die each day. General Motors has taken a proactive approach to counter this horrifying statistic, and has developed and put into play the perfect technology to combat those feelings of worry. Not only does the Teen Driver feature put every parent's biggest fear to rest, it offers your young driver guidance in developing good driving habits early on in their driving careers...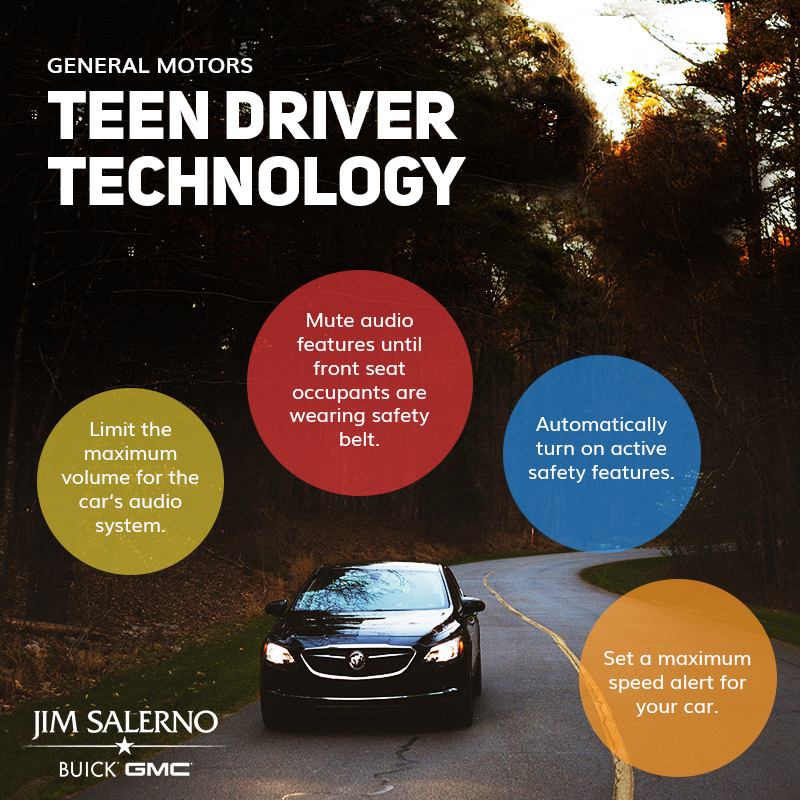 Routine Maintenance On Your Vehicle Is Important, We Can Help!
With the winter months still among us, it's vital that you take extra special care of your car. Come visit our service center and make sure your prepared for the elements.
GMC Acadia
The jack-of-all-trades Acadia is ready to tackle the trails-and carpool lanes-with plenty of storage and room for up to seven. Touchscreen infotainment with Apple CarPlay, Android Auto, 4G LTE connectivity, and mobile Wi-Fi is available. A 193-hp 2.5-liter four or a 310-hp 3.6-liter V-6 drive the front wheels through a six-speed automatic transmission; all-wheel drive is optional. Extras like automated emergency braking and a novel "rear-seat reminder" boost the Acadia's safety street cred.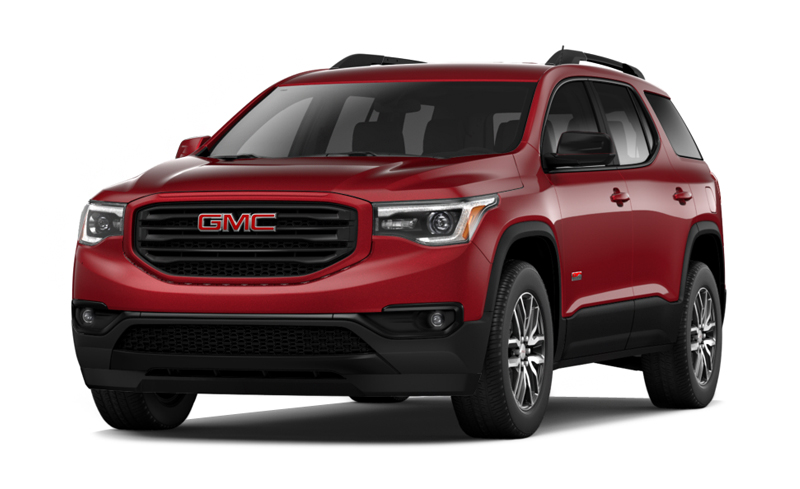 2018 Buick Regal Sportback - The new Regal feels like a Buick again.
Flashback to 2009: Despite offering just two sleepy sedans and one three-row crossover, Buick survived General Motors' bankruptcy-related restructuring wherein the company euthanized nearly half of its brand portfolio. Buick was then charged with expanding into new segments to fill the chasm between Chevrolet and Cadillac products, an endeavor that occasionally prompts Buick to engage its global partners to achieve-including the 2011 Regal, a mid-size sedan based on the Opel Insignia. The Regal/Insignia was a lovely enough thing, if not exactly what Americans expected in a Buick, what with its taut European suspension, four-cylinder-only engine lineup, and small rear seat. It was remarkably fun to drive, especially in the turbocharged Regal Turbo and GS models that would come later, but...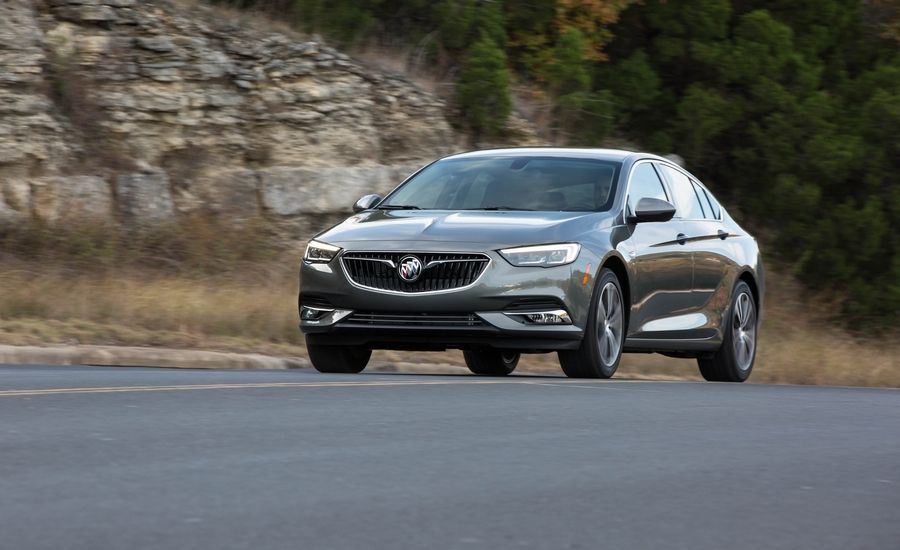 Introducing the all-new 2018 GMC Terrain
From its striking C-shaped LED signature lighting to its stunning floating roof, the all-new 2018 GMC Terrain small SUV has been refined on every level. Experience the next chapter of design for GMC. For more information about the 2018 GMC Terrain, visit us today!
LaCrosse gives Buick new elegance
The All New 2017 BUICK AVENIR Redesign
2017 Sierra ' Dad Like A Pro ' GMC
Like father like son Like A Pro. Learn more about the professional grade 2017 GMC Sierra pickup truck at Jim Salerno Buick GMC 
Expand your color palette this holiday with Buick
From Our Family To yours, Happy Holidays!